A warm welcome
Welcome to the Old School House Montessori Nursery, located on a large site on the outskirts of St. Michael's, Tenterden and housed in a beautiful oak framed purpose built nursery building, which provides up to five exceptionally spacious rooms and extensive outdoor areas.
We are home to the 'Puddle Duck Day Care – Our Infant Community –  for children from 3 months of age and our 'Duckling, Chick and Gosling Groups for children aged from 2 years up.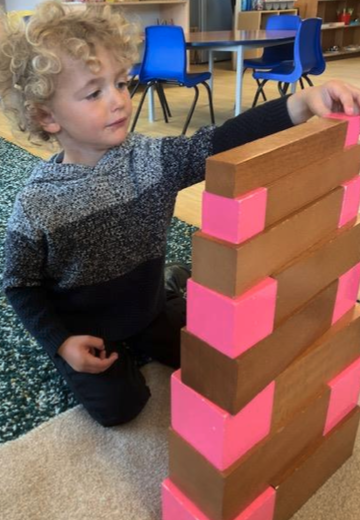 Our way of teaching
The nursery follows the Montessori Method of education for young children, as well as incorporating, respecting and using ideas from other important theorists. Whilst the children are split into groups by age for the purpose of organisation, they all mix and spend time with each other to encourage caring and nurturing amongst the different ages. 
Our purpose is to support each child and enable them to fulfil their true potential. The Montessori environment is stimulating and challenging and allows each child to develop naturally at their own pace. 
The whole environment is "prepared" for the child, with everything within their reach ready for exploration. 
Each room provides a "family within a nursery" and has regular staff who provide continuity and security for the children attending. 

What the Parents Say
All three of our children have attended OSHN and they all loved it. Their language development is unbelievable!
When I moved to Tenterden this nursery came highly recommended and they didn't disappoint. They really care about the children and their learning.
My children never want to leave at the end of the day 🙂
Peace of mind was what I wanted when I dropped Izzy off on her first day at The Old School House Nursery and I got it as she absolutely loves it there