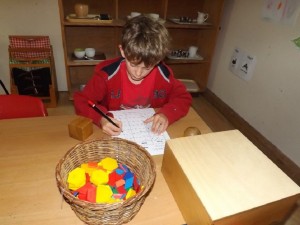 Register Your Child
We always welcome visitors to our nursery and we would be pleased to share a morning with you and your child to show you "what we get up to" – if you wish to visit please telephone Fiona or Millie on 01233 850239 to make an appointment.
(An appointments system avoids us receiving too many visitors on any one day as this could become disruptive and unsettling for the children attending) – please also note: it is usual for the main telephone to be answered by our answer machine during nursery hours, but messages are checked regularly and we will return your call or respond to your request.
How Do I Register My Child For A Place
When you visit us, if you wish to reserve a place for your child you should download our initial registration form from our website (below), complete it and return it to us.  This completed initial registration form, provides a contract between you and OSHN Ltd and will enable your little one to be placed on our booking system.  The full registration form will be given when you come to visit to enable up to date information about your little ones details. Please note: availability changes on a daily basis, and spaces will not be reserved for your little one until we have a signed registration form.
Once the form is completed and returned to nursery together with the appropriate registration fee, you will receive confirmation that a place has been booked.
If your required group is fully subscribed your name will be put on our waiting list. with places being offered as they become available to children on a first come first served basis, i.e. corresponding to the date the registration form was received by us.
The Principal or Nursery Manager will always give full details of places which are available to enable you to decide whether to register to join our waiting list. Please note , part of the registration fee for part-time places is non-returnable, as it is used to cover the additional costs incurred whilst we prepare for your child's entrance to nursery. It also covers the cost of trial sessions which we will share prior to your child's first term. If we are unable to offer you a suitable place at the nursery you may request that the registration fee be refunded.
Your initial deposit will be refunded, once all fees are paid in full and any final charges have been notified by the nursery manager. This will usually be within 4 weeks of your child leaving nursery.
If after a place has been confirmed and your deposit has been received to hold your place, you decide not to send your child to The Old School House Nursery or to delay your child's start date to after the scheduled start date, then if you give written notice of your decision at least one calendar month prior to your child's scheduled start date, no additional monies will be payable. However, if you give less than one calendar months written notice, you must pay fees for the un-notified period. Any changes in your start date will be subject to availability. The Old School House Nursery may deduct these fees from any deposit paid.